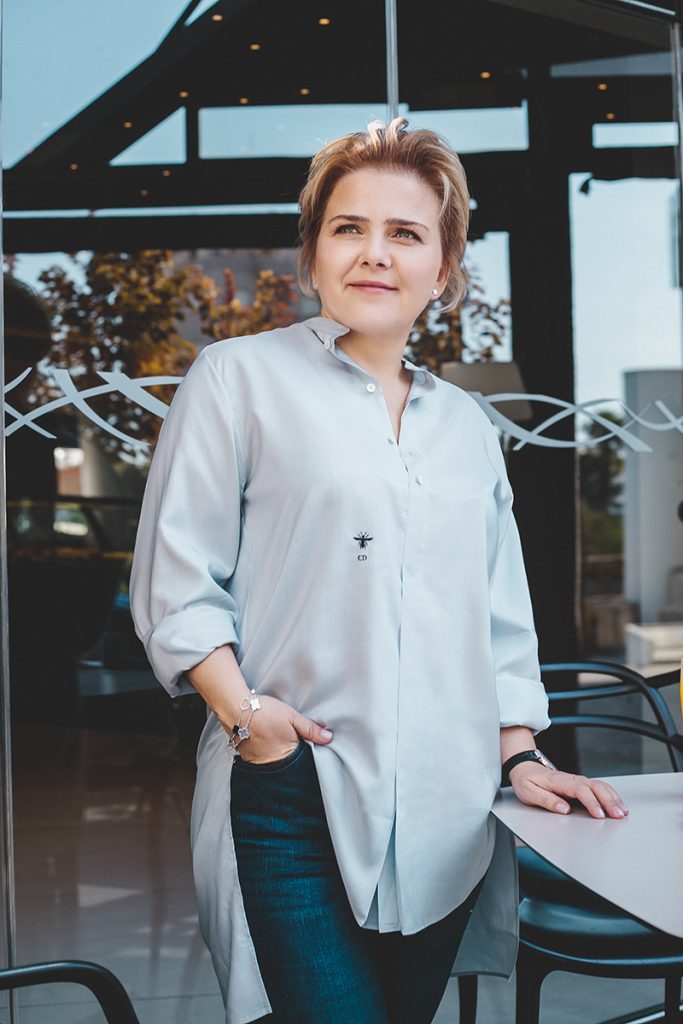 The company's products are in great demand both in Ukraine and abroad. In August 2019, OptimusAgro Trade LLC received a certificate of compliance with ISCC EU standards (International Sustainability and Carbon Certification is a voluntary certification program for manufacturers and suppliers, created on the basis of the European Directive on Renewable Energy Sources). The certificate of this standard is recognised by all countries of the world. In December 2019, OptimusAgro Trade LLC was certified according to the new version of the ISO 22000: 2018 standard, and in January 2020, the company received certificates of compliance with international standards GMP + B2 "Production of feed ingredients" and GMP + B3 "Vending, collection, storage and shipment".
Elena Burkatovskaya, General Manager of OptimusAgro Trade, talks about the company's achievements and plans.
– Elena, you have been working for Optimus Agro Trade since it was founded in 1997. From 2012, you have been appointed as General Manager. Looking back, what are the main success and overcoming difficulties that you are proud of most?
– In 1997, as a very young specialist, I was invited to work in the financial department by the owner of the company, Anatoly Martynov. Thanks to the growth opportunities within the company, in 2012 I became General Director /Manager.
The main activities of the company: acceptance, storage and shipment of agricultural products; sunflower seed processing; sale of grain crops, sunflower oil, meal and other processed products.
Over the years, the company has increased the capacity of single storage to 1.1 million tons, increased the processing capacity to 900 thousand tons of sunflower per year, and actively sells agricultural products to many countries of the world.
One of the difficult tasks for me was to create an effective professional team capable of achieving the stated goals. Today "OptimusAgro Trade" is included in the TOP-5 producers of unrefined sunflower oil and meal, as well as in the TOP-10 companies in terms of elevator capacities in Ukraine. The company is proud of its long-term mutually-beneficial relationships with its partners – agricultural producers and product buyers.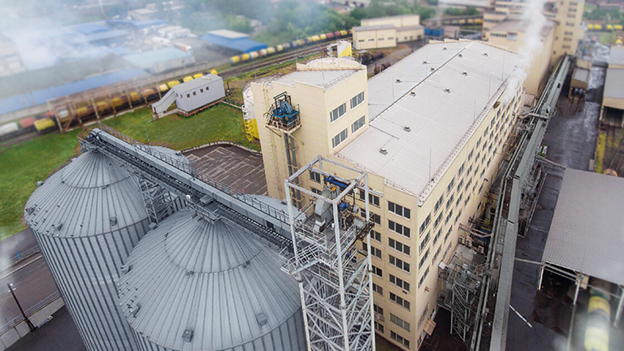 How efficiently did you manage to reboot the enterprises of "OptimusAgro Trade" during the lock-down period? What has been done to keep workers safe?
– We quickly adapted to the remote operating mode. In particular, when employees started to work from home, there were no interruptions at all. There were strict protective measures organised to prevent spreading of infection. At a General Managers meeting, we discussed and set up an action plan, appointed responsible persons and established control over the implementation of all tasks.
During the lock-down period, we organised transportation of our employees using the company's own transport excluding public transport, monitored temperature, provided with sanitising and disinfection, and promoted partial remote work for office staff. Currently I believe that these security measures were sufficient, and we will continue to stick to these protocols for the near future.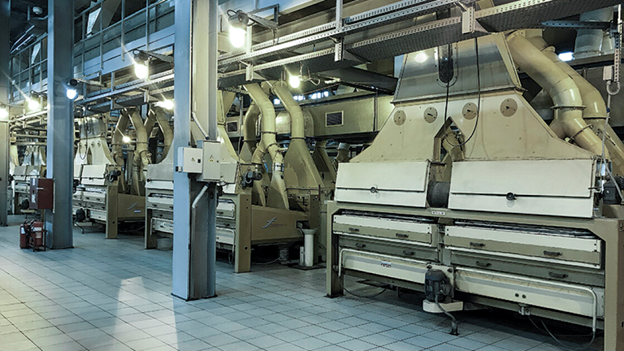 – What are the company's production results in the previous and current marketing year? Can we count on maintaining positive dynamics?
– In MY 2018/19, we increased our own sunflower seed processing rate by 11% compared to the previous season. In the current marketing year, there is an increase in processing rates too, owing to a good harvest of sunflower, so the company plans to complete it in a positive manner.
– How are things going with the implementation of foreign trade contracts? And what are the general achievements of the company in external/international markets? – "OptimusAgro Trade" is an export-oriented company, the export share ranges from 80 to 95% in the total sales of products depending on the year, conditions, market conditions. The main products we export are unrefined sunflower oil, granular / non-granular sunflower meal, and granulated husk. We ship unrefined sunflower oil in bulk mainly to Asian countries, we also work with China and the UAE. We sell sunflower meal to Poland, Belarus, Spain, France, China, Malaysia, Myanmar, Vietnam, Thailand, Morocco. The company is constantly working to expand its sales geography.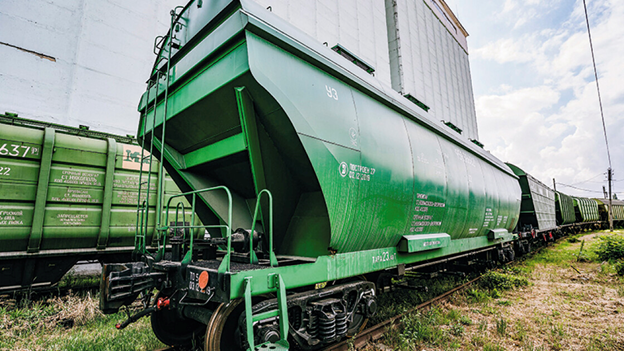 In the current season, thanks to new opportunities for meal's export shipments directly from Zaporizhzhya river port to Turkish and Greek customers, we made it possible to significantly reduce the cost of delivery of products to the end customer, without any costs for accumulation and storage. Loading of containers directly at the plant with the subsequent dispatch of the 'customs-cleared' container by road or rail to the port can rightfully be considered a promising direction for shipment of meal in the current season.
– Despite all the challenges that have arisen this year, we'd like to ask about future plans. What goals do you set for yourself and the company for the next five years?
– Main goals: maintaining a leading position in the industry, generating its own electricity at the Zaporizhzhya oil extraction plant, multi-processing of soybeans and rapeseed, building additional storage tanks for agricultural products with 60 thousand tons capacity, increasing sales of petroleum products to agricultural producers and actively developing grain trading. Our company's name "Optimus Agro" obliges us to look to the future with optimism.
Author of the article: www.dsnews.ua